The Tallescope Upgrade Kit brings the Tallescope manufactured prior to 2011 up to current accepted standards.
The kit compromises of 2 additional stabilisers (bringing the total to 4), 4 base column extensions and 4 non lift brake castors.
These modifications allows the Tallescope to be moved whilst an operator is in the cage. (Further guidelines must also be adhered to).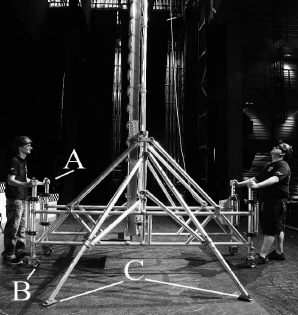 To add the Upgrade Kit to your Tallescope please contact us to arrange installation. We manufacture the Upgrade Kit at Aluminium Access Products.